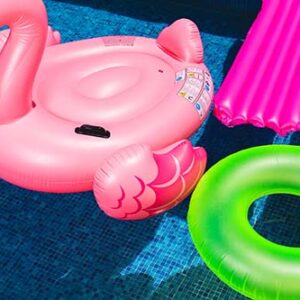 We contacted Gulfstream Pool Care because the company that performed the initial inspection was so unresponsive. Despite numerous attempts to schedule the repair with the original company we were not able to get a response. We contacted Gulfstream after researching on Angieslist. They responded quickly and performed an inspection within a day or two. Their estimate was very thorough (much more so than the original company) and detailed everything. We felt very confident that Ryan new exactly what he was doing and there would be no surprises. Meanwhile, the other company tried to regain the business but after speaking with Ryan we were convinced Gulfstream was the right company for us. They arrived on the scheduled date and worked tirelessly all week to complete the job. They repaired the crack and resurfaced the pool within 5 days just as planned. They were professional and patiently answered all of our questions during the job. Once the job was completed they explained the entire maintenance process required to get the pool back to usable form and patiently answered all of our questions again. They explained there might be some spots that might show on the coping once everything dried so just let them know and they would take care of them. After we started using the pool we noticed some of the spots under the coping so we called them and they came out within two days to completely clean up the spots. Ryan is a very dedicated craftsman and it's clear he values integrity personally and professionally. We came to respect and like Ryan, his father Jim and mother Jackie very much for their work ethic and customer friendly way of dealing with inexperienced pool owners like us. They have lifetime pool clients in us!!
James Bradbury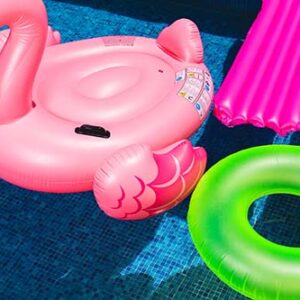 The algae in our residential pool was out of control. We had managed to get rid of the green but the dead algae was piling up on the bottom. I was cleaning the filter and vacuuming but the sludge was so thick the filter just continued to get bogged-down. I called Gulfstream Pool Care, spoke with Jackie. She set me up for an appointment. Jim came over in a timely manner. He was down-to-earth and professional. He assessed the situation and was going to have me clean the filter and vacuum, but when I told him I was already doing that and it wasn't working, he re-evaluated based on the new information. I also told him I wanted them to get the pool back to normal as fast as possible. My kids had not been able to swim for two weeks and we were going stir crazy! So he quoted me a price and got to work. Part of the solution he came up with was to plumb-in a maintenance valve to bypass the filter. This was important because the sludge was unbelievably thick so there was no way the filter, even a new one, would have been able to filter it out quickly. The by-pass worked like a dream and sludge was gone within a day! Jim stayed on top of the chemicals and got them balanced. I went for a night swim on Friday and it felt wonderful to have our pool back. Jim came by on Saturday to make sure the chemicals were correct and the new filter he had put in was working well (I had bought the new one to put in once the sludge was gone). Jim did all the work which enabled me to focus on my four sons and our summer vacation! When it came time to pay, I realized the amount of work he had done was worth far more than what he had quoted me. I told Jim I wanted to pay more but he adamantly refused saying it was what he had quoted and since my husband is in the military serving our country it was his way of saying thank you. I was very touched by his thoughtfulness. Jim is a true problem-solver and a forward thinker. I love family-owned businesses, I believe they are truly the back-bone of our country and I think Gulfstream Pool Care is the leader in this community!
Bonnie Naylor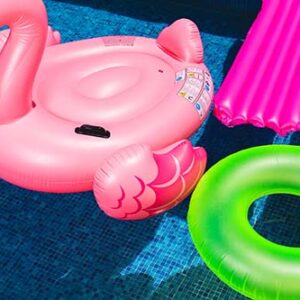 Replaced Spa & Pool Light. Updated my Pentair electronic board. Try to repair Fiber optic rope light. Installed new Fiber Optic Light. Installed state of the art Pentair Screen Logic system. This allows me to control & keep trace of my pool & Spa functions from anywhere in the world. Ryan (Owner) was the best company I have every worked with. He has a great personality with plenty of pool knowledge. He would not submit a bill on till all new items ran for about a week. Other companies need to take note of this. I had other quotes for this work Gulfstream Pool Care was far less expensive. I am very fussy. A type A person. Not once did they try & sell me something I didn't need. Great job Ryan. I will be using Gulf stream for all my pool needs.
Randy Mueller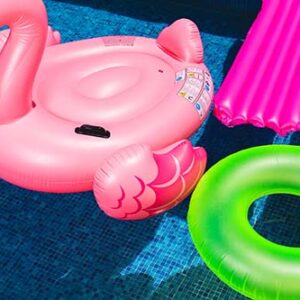 I contacted them because the reviews on Angie's list were very good. They were very responsive and timely. The price they quoted is what I got charged. There were no hidden costs. They actually came back after they were done just to check on everything and make sure that there were no leaks. Their price was in the same ball park as everybody else. They were very quick. They are a good company. I am glad I found them on Angie's list because they were everything the reviews said.
Richard Farrow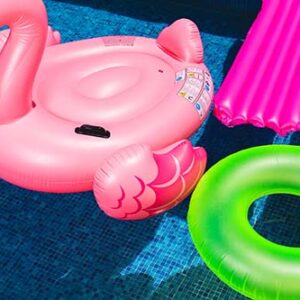 Gulfsteam has been providing our weekly pool service for over a year. Bob, who services our pool, is very timely and thorough. Since Gulfstream has been maintaining our pool, we have not had any issues. We had a pump go bad on us and within 24 hours they had the new pump and installed. Their office is also very helpful. Jackie is always there to answer questions and take care of any issues. A great reliable company.
Roger Battista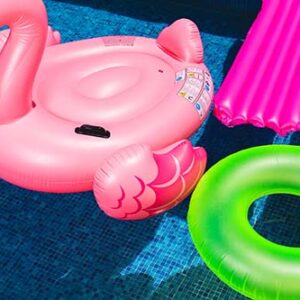 I selected Gulfstream Pool Care because of the reviews on Angie's List that covered mechanical repairs to pool equipment and also because the service is a local business in my city. This was not an "emergency" repair and I certainly didn't expect such prompt response to my call. Jim came out the same day I called and the next morning I had a new pool pump installed and operating smoothly and quietly. Jim and his son, Ryan, did a clean and professional installation, talked to me about the electrical connection and the warranty on my new 1HP Pentair pump and made sure everything was operating properly before they left. Jackie was great in the office and I would definitely call Gulfstream again with any pool issues. I have a chemical service for my pool right now, but if I have any issues with that service in the future I would immediately switch to Gulfstream for all of my pool care.
Jessica Garrat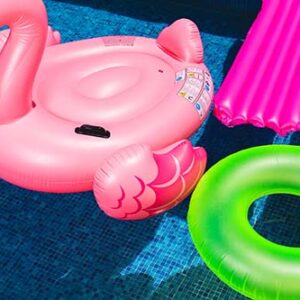 Once again Gulfstream saved the day. Our pool heater stopped working right when we were going to get it going to get the pool ready for guests coming in for the Holidays. I really didnt expect them to be able to get back up and running in time knowing that they were busy and the Holidays around the corner. Long story short, within a few days they had me a new heater installed that is cheaper to run and more efficient ( and cheaper than i thought it would be). I would recommend Ryan and his team any day of the week. Thanks again guys!!
Justin Brown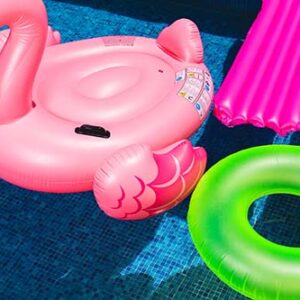 Treated and cleared up significant pool stains and installed new pool heater. Saved us thousands of dollars by not having to resurface the interior of the pool. True experts. Delivered impressive results. Stains completely gone and heater performing better than I expected. Very pleased. Highly recommended.
Gary Haupt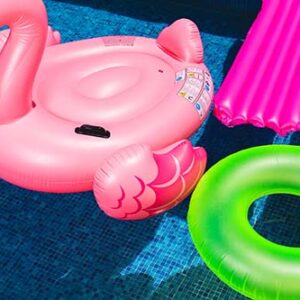 After several years of sub par pool service, we consulted Angies List and selected Gulfstream due to the numbers of positive reviews. They've provided service for us now for nearly 6 months, and we couldn't be happier. Jim is a true professional and takes pride in his work. Our pool is consistently clean, and the water is crystal clear week after week. We highly recommend Gulfstream Pool Service. It's so nice to find a company that consistently delivers what it promises!
Fernando Betancourt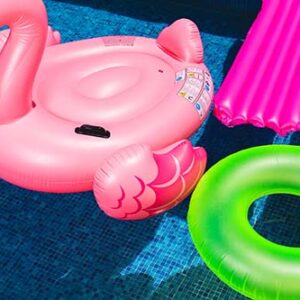 To make a long story short, 2 previous pool companies (one of which was my former routine pool maintencance person) could not identify that there was a PCB board problem. So I contacted a third comapny,Gulf Stream Pool Care. And, I am so happy that I did. I couldn't be more pleased. Phone calls were taken right away and they showed up when promised. The problems were identified quickly too, a scheduled date was set for the repair work to be done, and they showed up and completed the job. Ryan and Jim know what they're doing. I finally have one company to handle any mechanical and/or electrical pool issues along with providing my weekly routine pool maintenance now. Jackie, Ryan and Jim are very pleasant, professional and knowledgeable. And, their pricing was reasonable for the repair job compared to the other quotes received. In regards to the weekly routine pool maintenance, I am also very satisfied -- they show up on the scheduled day (they don't switch around the days/times or not show up unlike others) and the price is right. Keep up the great work.....I really appreciate it. It's the way business should be handled.
Nancy McDonough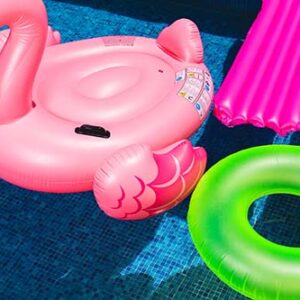 We subscribed to Gulfstream Pool Service after reading all of the positive comments from their customers, well over 30 and many more than other pool services. We have wintered in Florida for two seasons and were searching for our THIRD pool provider and were not optimistic about finding a reliable one. After reading the comments, primarily about Jackie, and getting in touch with her, we signed up. She has been true to her plaudits by doing such strangely unusual things like making commitments and keeping them, like calling back when she said she would, like providing useful recommendations, like being easy to reach and being friendly and helpful during our conversations. Attempt at humor aside, she does what you expect a responsible business to do, not the opposite like our other two pool companies did.
Bill Cheuvront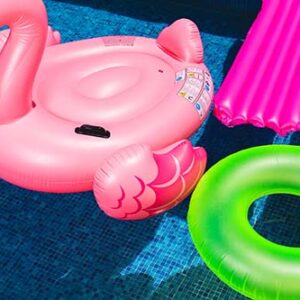 Jackie at Gulfstream pools called me back right away and set up for her son Ryan to come out and check the pool. She called meback with his findings. She was to the point and told me what I needed to do to continue maintnence on the pool. I started service and meet with Ryan. He was prompt and answered all of my questions. He went out of his way to explain how the pool system and spa system worked. He is a dynamite young man....great team. I will continue to use them for all my pool needs. I am even considering a salt water system which I did receive information about and an estimate.
Pam Orr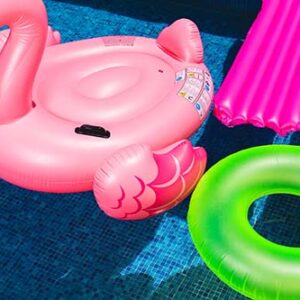 We contacted Gulfstream Pool based on the Angies List reviews and Super Service Award. Our pool was being taken care of by a neighbor and it "flashed". Ryan came in and got the pool cleared up in 2 days. We hired him on the spot to maintain our pool on a weekly basis. He converted the chlorine pool to salt for us and WE LOVE IT! Then the old pump went and Ryan installed a variable speed pump and new larger filter system. He worked meticulously to integrate the new pump with our solar and salt systems until we had just the right combination of run time for the solar to be effective and the salt generation to be accurate. Jackie in the office is quick to recognize you and is knowledgeable about what has been done for your pool. They are very flexible, communicative, and knowledgeable. LOVE THEM! They take care of our pool on a weekly basis and it is always just right when we get there for a long weekend or a week long stay.
Denise Fano